Temtum is a combination of two amazing concepts that sill underpin this technology. Some of the benefits of temtum are outlined below.
Transactions are faster
Transactions are more secure
Transactions does not require a lot of resources
The coin is environmentally friendly
It is an alternative to fiat currencies
It serves as a payment platform for businesses and customers alike.
Temtum can be run on devices that use the internet, like smart phones, cars, drones and IoT (Internet of Things) devices. Our technology has already been in use and it has already been integrated in BMW cars which make the care useful in a full node network, hence there is no need for additional hardware.
Our experienced team members and developers have spent quality time in designing this technology. Temtum is even integrated in online payment, e-commerce, online games, mobile solutions and other avenues that require digital payment.
Tem short form for temporal signifies temporal blockchain technology which changes he function of blockchain technology. Transactions on this network requires less power, lower energy and storage, high speed and a higher sense of security. Temtum eliminates the decentralized network, paving way for a more environmentally friendly technology. Even though the blockchain technology has higher benefits, it has some disadvantages that Temtum has discovered and designed its project to solve it. The issue of scalability will be resolved if data on the network are stored on nodes instead of the entire blockchain, hence users with even smart phones can get full access o information stored on the blockchain. Our quantum-secure blockchain also prevents the blockchain from being attacked by hackers.
VISION
temtum is an efficient, quantum-secure, ultra-fast, non-resource intensive and environmentally friendly payment coin (using the acronym 'TEM'), and an alternative to traditional fiat money (government-printed currency). It can be used on a standalone basis wallet-to-wallet, and can also be integrated into payment systems worldwide, serving as a payment platform for both consumers and businesses.
The integration of temtum into online gaming and e-commerce sites has been demonstrated through the development of demo platforms and plugins, which can enable fast implementation with partners as part of our intended roadmap.
A world-class team
Ginger Saltos, world-class cryptographer and temtum CTO, will lead the development team working closely with temtum founder and senior cryptography advisor Richard Dennis and CISO Dr Gareth Owenson. They are joined by CEO Dr Doug Meakin, Director David Shimmon and the best brains in cryptography and blockchain, alongside a senior team rich in banking infrastructure, commercial acumen and financial services experience.
temtum solves these problems
Scalability: The Temporal Blockchain eliminates the need to store the entire chain history on all nodes by locally archiving data, while preventing competition in node selection.
Speed: The speed of the temtum network is limited only by the hardware and bandwidth of network participants.
Resources: temtum's Consensus Algorithm, constructed around leader nodes and our innovative Node Participation Document, removes the need for mining and wasteful, inefficient and restrictive Consensus mechanisms such as proof-of-work.
Security: Temporal is a quantum-secure blockchain network that uses a photon source for genuine random number generation alongside next-generation hashing algorithms.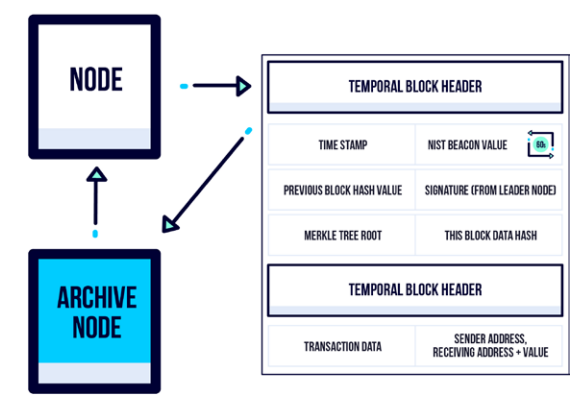 What is achieved by such advantages:
a unique consensus algorithm that, unlike energy-intensive Proof of Work, reduces to a single computation by any independent node;
high degree of security thanks to the NIST beacon, which is capable of generating accidents impossible for hacking and computing;
short data storage time on various energy resources, information is transmitted directly to the main node;
high speed network, it is 120 000 TPS.
Such a blockchain is reasonably suitable from the environmental side for the preservation of both nature and human health, makes it available to everyone who wants to participate in the maintenance of the network even from a mobile phone with low energy consumption, the main thing is that the Internet is turned on. Zero fees allow you to make large amounts of transactions.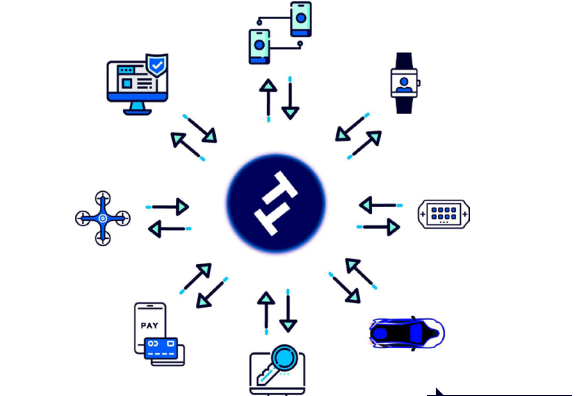 The team consists of the strongest developers and programmers of the blockchain field, who have published several research papers consisting in corporate business projects that relate to the FTSE 250. To date, the web version and mobile application of the platform are ready, the network has been fully tested.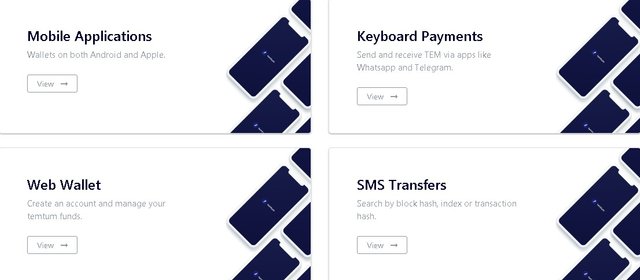 Benefits
Our integration model is a pioneer inside the cryptocurrency worldwide, considering that, in assessment to splendid cryptocurrencies, temtum is being specifically designed to coexist transparently with one-of-a-kind fiat remote places cash, if you choose to collect the satisfactory possible fee of adoption.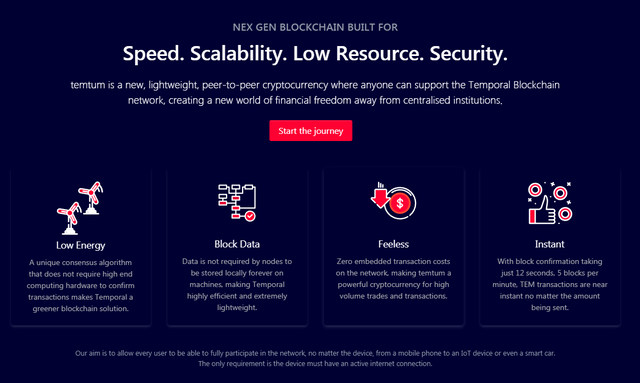 Conclusion
We believe that temtum represents a remarkable new opportunity beyond even a step-change for blockchain and the first mass-adoption of a cryptocurrency. In fact, we believe that temtum
can form the basis of an entirely new – and better – way of structuring financial relationships that is more environmentally friendly, transparent, traceable, secure and reliable than existing
cryptocurrencies
More Information :